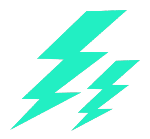 Private CS:GO Cheats by Static-Ware
Get the best undetected Counter Strike Global Offensive hack on the market
The Best Undetected CSGO Hack
Static-Ware is the best private CSGO cheats provider out there on the market. We specialize in creating external, undetected private Counter Strike: Global Offensive cheats with features like ESP wallhack, aimbot, Skin Changer, and Knife Changer – with the new Horizon Case knives/skins, and much more.
Our CS:GO hacks have a $1 trial, which means that you do not need to commit to an expensive up-front fee just to see if you like it.
We do not charge you up front – you get to test it to see if you like it before committing!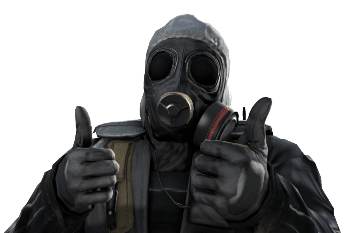 Why We're The Best CSGO Hack Provider
Yes, we said it! We're the only CS:GO cheat provider with a hack that has over 30 features and completely private. The Static-Ware cheat was built from the ground up, meaning no other cheat shares our code! Don't get caught using a pasted or stolen cheat. Use the completely proprietary Static-Ware.

Undetected
All our private cheats are custom made for each customer, this is how they stay undetected for years! Our best streak was over 2 years undetected with the same cheat.

Private Cheat
Static-Wares cheats are custom made and private between each hack sold. This is how private cheats stay undetected for years – Our best streak was over 2 years undetected.

25+ Features
Our cheats have every feature you could possibly need in CSGO to wipe out the competition. Ranging from Aimbot, ESP, BHop, Skin and Knife Changer with the Horizon Case.

$1 Trial
We let you test the private CSGO hack for only $1, that way you know whether or not it is for you. If you decide that it is, it is only a low monthly cost to continue using it.
See What Our Customers Say About Us:

I love static ware! I've used this cheat for about 2 years now and I've never had a problem. It has all the features you need. Recommended!
Probably the best cheat you can find. Low price and I've never been banned or even detected. I even used it on LANs without any issues.
I just bought two private hacks for me and my mate and he is praising you guys! We're using the ESP on LAN haha.
Thank god for cheats with a trial price, I hate having to pay before knowing what I'll get. The hack has better features anyway and I don't need to constantly update. Best cheat I've had for CSGO!
This cheat is definitely worth $10 per month, I have been playing for months without a ban, the aimbot smoothness option helps to stay undetected from overwatch. 5/5.
I only bought this cheat to use the ESP feature, but I have to say this aimbot is probably the best one I've tried in Counter Strike, and I've played since 1.5! Good job Static ware.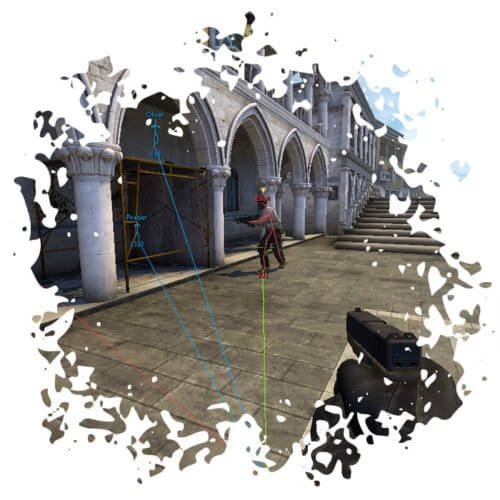 Static-Ware Features
Static-Ware CSGO cheats are packed with features including Aimbot, ESP (Wallhack), Skin Changer, config settings and much more! The best part is that all features can be easily configurable to your liking within the user-friendly hack menu. Save, load and create your own cheat configs!
ANTI-CHEAT BYPASSES:
VAC (Valve Anti-Cheat)
OW (Overwatch)
View Pricing
Our private CSGO Hack has aimbot + triggerbot included. Aimbot will automatically aim at the head or other body parts, this is highly configurable within the menu.
You can change how smooth the aimbot aim is with the "smooth" feature under the aimbot tab – The higher smooth-level the less obvious the aimbot movements will be.
It's also possible to configure the FOV window for even better legit cheating. Great to stay undetected from Overwatch.
Aimbot Features:
Change FOV window size

Smooth feature (legit hacking)

Choose aimspot (head/chest)

Randomized Offset to Avoid VacNet
Trigger bot is a part of the aimbot, and is simply a feature that automatically fires your weapon when the aimbot is aiming at an enemies drawspot. We have added 3 different trigger modes (auto/key) and many more things.
TriggerBot Features: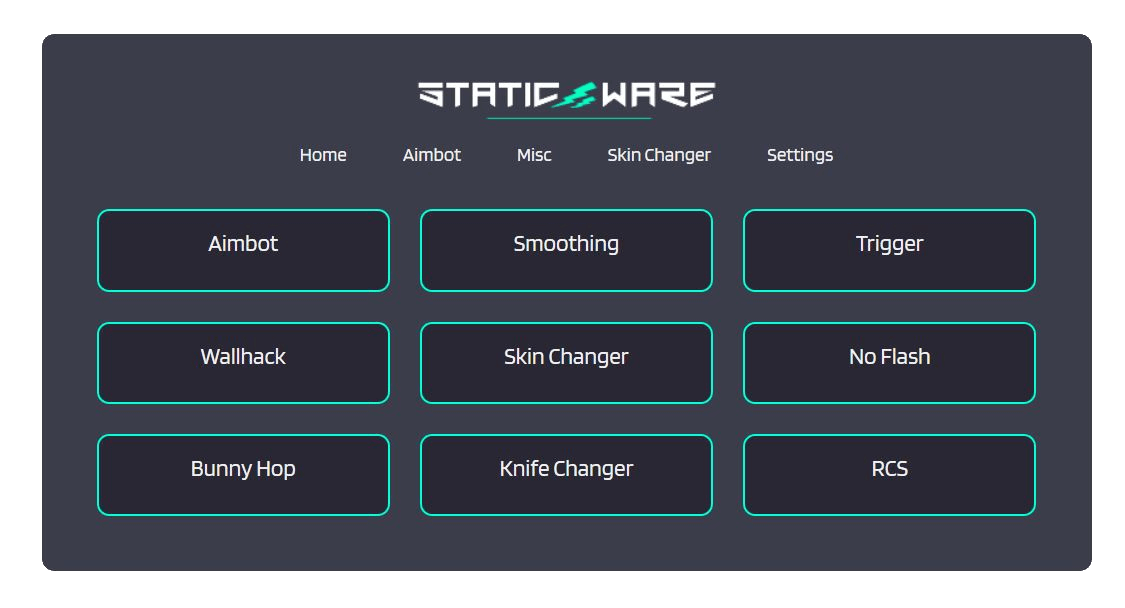 ESP is a kind of wall hack, where you can see players on the screen at all times, even when they're behind walls or other objects. You can see what gun they're carrying, watch them peak you, and have the upper hand in every scenario. Never get caught off guard, help plan your team's strategy, and be more dominant in the game.
Wallhack and ESP is one of the most popular cheating features ever in FPS games, specially Counter Strike.
ESP Features:
Show when enemies get hurt

Change glow color when the enemy is in your view

Display weapons

Customize ESP colors

Turn ESP On and Off with a Customizable Hotkey
Our Recoil Control is one of the best in the business. Simply aim where you want your bullets to go, and as long as you are firing, that's where they'll go. The cheat will automatically move your cursor along the spray pattern of whatever gun you have equipped, allowing you to focus on aiming. It is fully integrated with our aimbot, meaning you can spray and hold down the aim key, mowing down everyone in your site.
Recoil Features:
Random offset to throw off VacNet

RCS Reset Option – Your crosshair will return to its starting point after spraying
Buy Static-Ware Now

The Skin Changer is a fairly simple feature. You can attach any skin in the game to any gun in the game. Want an AUG Fire Serpent? How about a Glock-18 Dragon Lore?
There are no limits to what skin can go on what gun.
The misc section, where all the other not so popular cheat features go. Under the misc tab you'll find features like AWP aim, bunny hop, No Flash, Auto Strafe and other fun stuff.
Have a look under this tab and see if there's something fun to try on your next game.
Misc Features:
In the cheat, you can save all of your settings in different config files. The first time you use your private csgo cheat it's recommended to go to this tab and save your settings, this will automatically save a "preset.txt" file in your "Desktop/Static Ware" folder.
You can change the hack menu color as well under this tab, amongst other things.
Config Settings:
Create new custom configs

Save configs

Load config

How Static-Wares Cheats Work
Our private cheats are external and consist of a few main files: the cheat launcher, which is a .exe file, the cheat itself which is a .exe file, two .dll files which allow the cheat to run, and your various config files (offsets, setting configs). All you need to do to run the cheat is to open the launcher file, then login and we do the rest for you.
When you buy a private cheat from us, you will get a .zip file containing a folder with the launcher file. You will have to unzip this by dragging the folder to your desktop or other directory of your choice (C:Hacks for example). This folder contains the launcher file, which is all you need to run it.
Follow instructions below for proper cheat running:
Start Counter Strike Global Offensive
Start "StaticWare Launcher.exe"
Log In
Click Launch Static Ware
Configure your settings
Go back to CS:GO
Voila! You should now be able to use the cheat. It's as easy as that! If you have any issues, feel free to contact us and we'll be happy to help you. You can also read through our FAQ, we might already have answered your question.
Additional Information
CS:GO (Counter Strike Global Offensive) is the most popular multiplayer FPS shooter game ever released and is created by Valve. The game splits all players into two teams – Terrorist and Counter terrorists.
The usual play out is that the terrorist have to plant a bomb on one of two available bomb sites, while the counter terrorist goal is to stop the bomb from being planted, or detonating it after it's been placed. Either team can win by killing all the opposite players.
Counter Strike 1.3 was the first game in the franchise, and has since then released Counter Strike 1.5, 1.6 and Source previous to global offensive. CSGO features all the classic maps, game modes and characters as previous versions, but with different graphics and slight layout changes.
CS:GO also features brand new maps like de_cache as well as new characters and weapons. Many previous pro teams from the 1.6 era like NiP, Fnatic & NaVi are still actively playing in Global Offensive.
Some professional players are to this day using private CSGO cheats to get away with cheating on LANs and big competitions. When there's money involved, there's always someone with a cheat.
Have you ever heard of those professional CS:GO players getting caught cheating after years and years? Yea, they used a private cheats, and we have even sold Static-Ware private hacks to… Certain pro CS:GO players in 2021 and beyond.
What Does Private Cheats Mean?
We only have one CS:GO hack available at static-ware.com, and it is entirely private. The difference between public and private CS GO hacks are simple: Undetected vs detected, AKA detection rate.
Public cheats are free, but easily VAC detected and there's a much higher chance you'll get banned. Our private ones, which you can try for only $1, are extremely hard to detect and completely unique for each customer. It's now CSGO Battle Royale and Danger Zone Hacks compatible!
Private Hacks are custom made cheats for every copy sold, which makes it next to impossible to ever detect and ban them. All Static-Ware private CSGO cheats have their own signature and 100% unique and undetected from VAC.
Private vs Public Hacks
Public hacks have a high detection rate and there's a big chance you'll get banned using it on servers with anti-cheats. We recommend using it with safe-mode (VAC disabled) for test use only before buying private ones, however you can play around with it on public servers that have disabled anti-cheats.
Our private CS:GO cheat is different, you can use it on any anti-cheat out there as long as you play legit, meaning you're not too obvious with your hacking. Static-ware private CS:GO cheats are unique between each hack and are lifetime owned – meaning no monthly subscription fees! The cheat stays undetected for 12+ months.
Private Hacks are Better
Static-Ware private CSGO cheats have their own signature and 100% unique and undetected from the VAC Anti-Cheat.
There's always a change to get banned in Counter Strike Global Offensive if you go absolutely crazy on servers and make it obvious. This can get you manually reported and then banned.
To play it smart, read though our LEGIT CHEATING GUIDE for some useful information on how to cheat discreetly and stay undetected, even on high stake competitions like ESEL.